Environmental, Health and Safety Services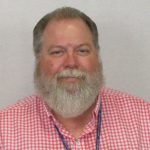 Safety and health should be a state of mind, an attitude, an instinctual consciousness of our surroundings and our actions. Safety is a responsibility we owe to ourselves and to everyone around us.
Red River Technology Center is ready to assist your business with its environmental, health, and safety training program. Our Environmental, Health and Safety team can prepare and present curriculum, provide training, and conduct safety walk-throughs at your site. We can customize and present topics at your safety meetings, or provide a more extensive training program. Our training resources are specialized according to industry needs and schedules. We can help direct your organization to be a safer, healthier workplace.
Click here to see the Environmental, Health and Safety Services
Occupational Safety and Health Administration (OSHA)